Meeting Comics Digest #005
Pandemic? I thought you said Pansexual!!
New Val stickers as seen above are now available at the webstore!
Welcome to the fifth edition of the Meeting Comics newsletter. Things are interesting right now, huh?
Here are the comics which originally ran on my patreon last week, on March 16, 18, and 20, 2020. Want to see these when they're brand new instead of waiting a week? It's a buck a month at my patreon, and you get exclusive commentary with it.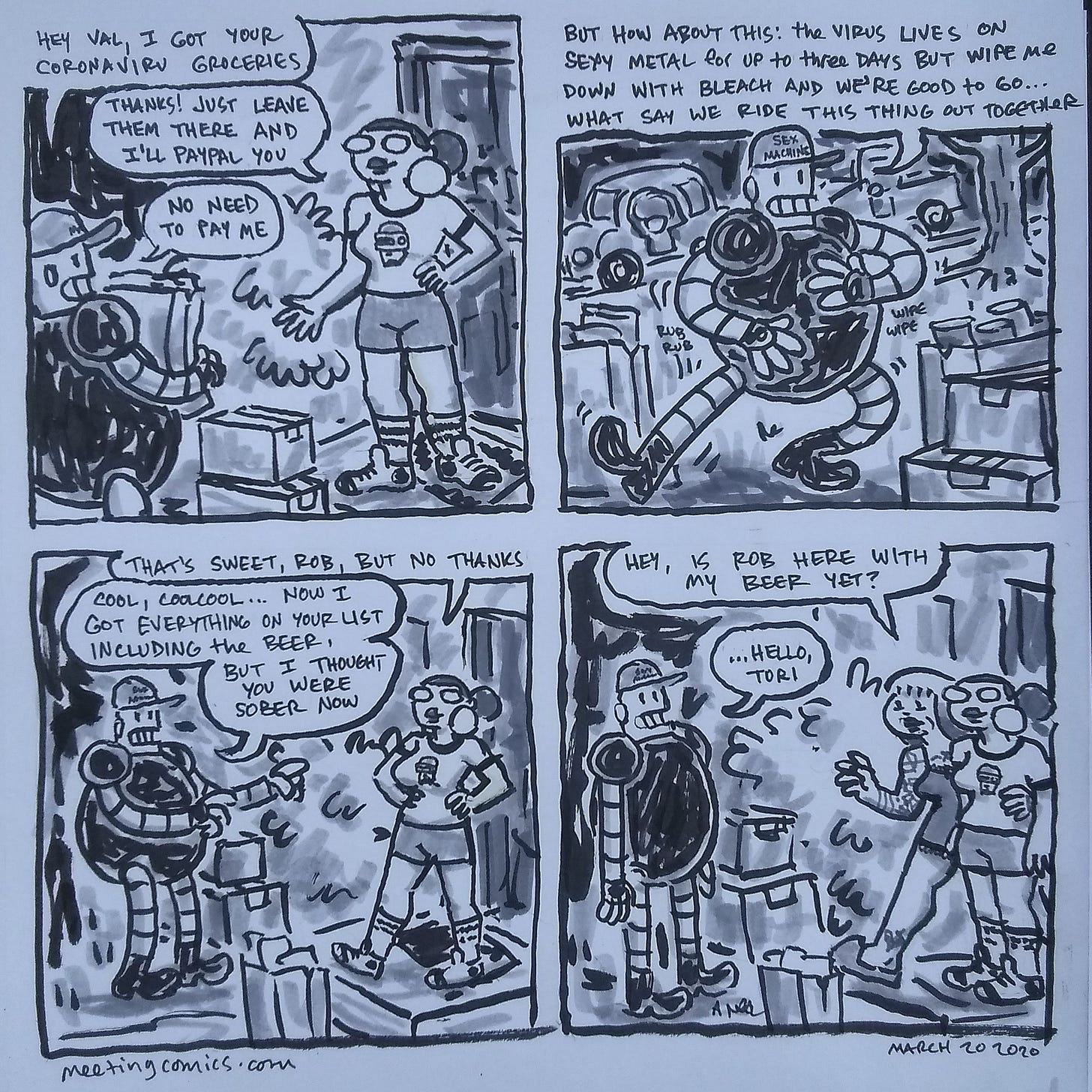 (I'm aware the "S" in coronavirus is missing in the last one… it's been fixed on the page so the print edition will be correct.)
WHAT ELSE IS HAPPENING?
There's a huge interview with me about Meeting Comics at The Comics Journal! Click here to read it!
Do you use Webtoon to read comics? The kids seem to. I've just started uploading Meeting Comics. So far the first issue's worth are on there. Click here for Meeting Comics on Webtoon!
aaaaaand if you like your comics in no-DRM digital PDF format, all Meeting Comics digital comics are currently 50% off with the code ISOLATE - Click here for my Gumroad digital comics store!
I hope you're staying safe during this thing. Take care!
Andrew